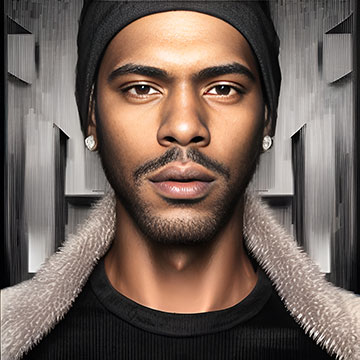 © 2023 All rights reserved.
As someone who has been fortunate enough to receive the support and guidance of God, I am grateful for the many blessings in my life, including the ability to speak over 30 languages and my skill as a chess player, with a rating of 1657. While I have never held a traditional job, I have found success as a professional web designer, which has had both its pros and cons.
However, my primary goal is to help others succeed and achieve their own financial independence through the power of the internet. I believe that by creating a website and utilizing our minds and talents, rather than relying solely on physical labor, we can achieve great things and build a better future for ourselves.
If you're reading this, I encourage you to take control of your future and start your journey towards financial success and independence. With the right tools and mindset, anything is possible. Let's begin this journey together today and see where it takes us.
Age

45

Residence

USA

Address

Peachtree Street, Atlanta

Email

[email protected]

Phone

+1(323) 205-5429

It appears that Rodney is an expert in SEO and has a strong understanding of how to optimize websites for search engines. He is able to deliver results and improve the visibility of websites on search engine results pages.

Rodney is an incredibly talented and professional web designer, who has a great eye for detail and design. He was able to capture exactly the look and feel I was going for and delivered the project on time. He was also very easy to work with!

I recently hired Rodney to revamp my company's website, and I was extremely impressed with the result. He's an incredibly talented and professional web designer, and was able to capture exactly the look and feel I was going for!

Rodney has been a great experience for my website. It is built exactly to my liking and he was very communicative and efficient with creating this complex project. I would recommend if you have a strong focus on website quality!

Your search is over! Hire this guy! Rodney helped us recreate our business website and did a fantastic job! He answered all of our questions promptly and patiently as we are not computer savvy. Would give more stars if we could!

Rodney has earned his reputation as one of the top web developers. His communication was responsive and clear. The work he did for me completely blew my mind. If you're looking for the best, this is the one, without a doubt!
1 Free Domain Name For 5 Years
Unlimited Custom Emails Forever
Free Web Hosting For 5 Years
Free SEO For 5 Years
1 Free Domain Name For 10 Years
Unlimited Custom Emails Forever
Free Web Hosting For 10 Years
Free SEO For 10 Years
Resume
Education
2000
University of Massachusetts
Frontend Development
I learned all the fundamentals of Front-End Web Development here. HTML, CSS, JavaScript, jQuery, Bootstrap 4 and SVG from scratch.
2004
University of Georgia
Graphic Design
I ignited my creativity here and prepare for a career in graphic design. I learned how to think like a designer while developing the visual literacy needed to thrive!
Experience
Lead Ui/Ux Designer
I maintain ownership of the product vision and roadmap and improving the product development process; I was the mastery of the business goals of each design request and push back on stakeholders with innovative UX/UI proposals!
Senior Ui/Ux Designer
As Senior UI/UX Designer at Adobe, I was responsible for collecting and translating user insights into delightful experiences. Ultimately, I created both functional and visually appealing features that address our customers' needs.
2016 - Current
OH Wow! Cloud
Owner / CEO
As the CEO of OH Wow! Cloud, my mission is to help a large group of people improve their lives by earning money online on a daily basis, rather than simply scrolling through Instagram. I believe that by embracing the opportunities provided by the internet, we can create a more rewarding and fulfilling life for ourselves.
Knowledges
Marketing
Print
Digital Design
Social Media
Time Management
Communication
Problem-Solving
Social Networking
Flexibility
Contact
Atlanta GA
Miami FL
Los Angeles CA
Las Vegas NV
404-692-4682
786-516-4987‬
‪323-205-5429
What's
Good?
I appreciate your interest in getting in touch with me! Please use the form below to send me a message and I will get back to you as soon as possible. Alternatively, you can reach me by phone or email. I look forward to hearing from you and assisting you in any way I can.

Sincerely,